Punter Southall
What we do
Your money
Would you like to discover more about how you can grow, manage and protect your money?
Employee benefits
Are you seeking help for your company's employee benefits, wellbeing or specialist HR and legal services?
Corporate services
Looking for help on pension and trustee consultancy, investment research, data analytics, legal and insurance sectors?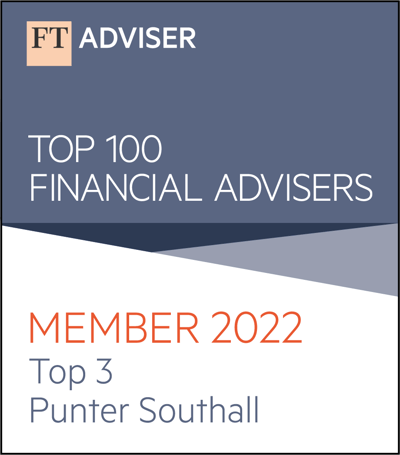 We are proud to achieve
Number three in FT Adviser's Top 100 firms
Punter Southall has been ranked number three in the UK in FT Adviser's Top 100 Financial Advisers for 2022.


Set your destination
Find out more about how we can help you manage your money or the employee benefits for your organisation.
Insights
Our latest thoughts
Fraud alert
There has been a rise in fraudsters who are impersonating financial services firms, including Punter Southall. They often use techniques such as creating fake websites, sending cloned e-mails that purport to be from a real firm, and attempting to convince clients that the firm has changed its bank account details to encourage funds to be paid into the fraudster's own bank account.
We will never use our website to ask you to provide personal details to subscribe for services or to make payments to us.
We will never use our website to ask you to subscribe for an investment opportunity.
If you come across a website that purports to be Punter Southall that asks you to provide your personal details or to make a payment, it will be a fraudulent website that is not connected to Punter Southall, so please do not respond to it and speak to your adviser or investment manager, who will be able to help.